This is a Sponsored post written by me on behalf of NECTRESSE™Sweetener. All opinions are 100% mine.
When asked to try out the NECTRESSE™Sweetener, I jumped at the chance.  With my husband and I both getting back into the health swing I thought it would be a good healthy alternative to the sweetener that we currently use (hint, hint…no calories). NECTRESSE is the only 100% natural sweetener made from fruit-monk fruit extract! Monk fruit is a small green melon that is grown on vines in remote mountain regions in Asia. Monk fruit extract is combined with a perfect blend of other natural sweeteners to bring you the sweet taste of sugar without all the calories!
I used NECTRESSE™Sweetener in my grits at work instead of an aritificial sweetener! I will be making this change permanently to this sweetener!!! It was awesome and I noticed I didnt have to use as much as I usually do! I plan to try a few recipes soon with the sweetener…
Pomegrante Iced Green Tea
1bag green tea
3/4 cup water
1 tablespoon pomegrante juice
3 NECTRESSE™Sweetener packets
Steep the tea bag in hot water for 2-3 minutes. Discard bag.
Add remaining ingredients and stir until blended. Pour tea over ice.
Strawberry Banana Shake
1/2 medium bananas
3 frozen strawberries
1/4 cup of nonfat plain yogurt
2 NECTRESSE™Sweetener packets
1/3 cup ice
Place all ingredients into a blender. Cover and blend until smooth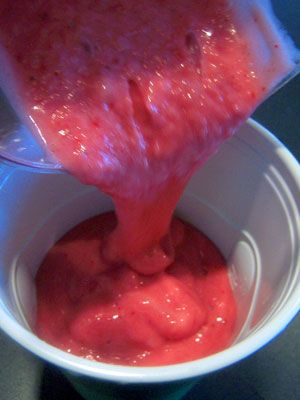 Lisa Ling is the NECTRESSE™Sweetener spokesperson! "Due to a family history of diabetes she has always been cautious about her sugar intake and relied on no calorie sweeteners to satisfy her sweet tooth-but she hasn't liked any as much as NECTRESSE!"
 Check out her testimonial here:
For your  FREE sample of NECTRESSE™Sweetener to sign up here!!